South Carolina Voter ID
A general election is right around the corner in South Carolina.  What ID will I need to bring with me to the polls?
South Carolina law provides a number of ID options for electors wanting to cast a ballot.  The default ID to be presented at your respective polling place is your current South Carolina driver's license.  But you can also present another form of ID containing a DMV photo (more on that below), a passport, a military ID containing a photo issued by the federal government, or a S.C. voter registration card that contains a photo of the voter.  S.C. Code Ann. § 7-13-710.
What if I don't have a photo ID?
Don't worry, if you don't have any of these forms of photo ID, you can still vote! In 2011, the South Carolina legislature passed Act No. 27, its most recently enacted Voter ID law.  The law expanded the types of photo IDs accepted at polling locations and also provided that if a voter "suffers from a reasonable impediment" that prevents him from obtaining a photo ID, he can complete an affidavit at the polling location and cast a provisional ballot.  The provisional ballot will be counted unless the county board of voter registration has grounds to believe that the affidavit is false.  If you would prefer to avoid this process and the possibility that the provisional ballot will not be counted, you can obtain—for free—a photo ID from your county voter registration and elections office.
What does "reasonable impediment" mean?
The federal court reviewing South Carolina's Voter ID law—and the S.C. Attorney General defending the law at the time—gave an expansive view of "reasonable impediment," deferring to the voter himself:
[T]he reasonableness of the listed impediment is to be determined by the individual voter, not by a poll manager or county board. The reasonable impediment affidavit simply helps to ensure that voters with non-photo voter registration cards are who they say they are. The purpose of this provision, by its plain text and as it has been administratively interpreted, is not to second-guess the reasons that those voters have not yet obtained photo IDs. So long as the reason given by the voter is not a lie, an individual voter may express any one of the many conceivable reasons why he or she has not obtained a photo ID.
In the 2012 opinion drafted by then-Circuit Judge Brett Kavanaugh quoted above, the U.S. District Court for the District of Columbia "pre-cleared" South Carolina's Voter ID law as being compatible with the federal Voting Rights Act.  Central to the Court's opinion was the ability of qualified electors to vote even if they do not have a photo ID.  Judge Kavanaugh acknowledged that "[r]acial insensitivity, racial bias, and indeed outright racism are still problems throughout the United States as of 2012."  Nevertheless, South Carolina's Voter ID law "contains the expansive reasonable impediment provision that was intentionally designed to relieve any potentially problematic aspects of [the law] and allows voters with non-photo voter registration cards to vote as they could before."
Can I use my Costco membership card as a photo ID at the polls?
The absurd answer to this question is "maybe," but you probably shouldn't.  Among the forms of photo ID permitted by South Carolina's Voter ID law is a "form of identification containing a photograph issued by the Department of Motor Vehicles."  The phrasing of this clause leaves one to wonder whether the form of identification must be issued by the DMV or whether the photograph must be issued by the DMV.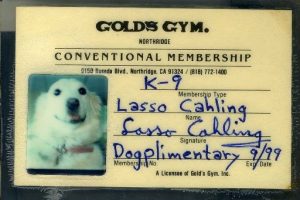 In a 2016 South Carolina Attorney General's opinion, the A.G. opined that concealed weapons permits could be used as identification under South Carolina's Voter ID law because they use a "good quality photocopy" of DMV-issued driver's license photos.  The odd result of such a conclusion is that any identification that happens to use your DMV photo—membership cards for Costco, the local Elks Lodge, Gold's Gym—could be used at the polls.  In order to avoid skeptical election workers and trouble at the polls, I suggest using one of the government-issued photo IDs listed above if you have one available.  Otherwise you may want to print the S.C.A.G. opinion, bring it with you to the polls, and prepare to argue your position.