Designed for the Future
Our office is designed for the future to better serve our clients and team members. With help from our partners, Hughes Development Corporation, the master developer of the BullStreet District, and Perkins & Will, a globally renowned architecture firm, we have designed a truly unique office space that improves workflow, elevates our client services, and boosts creativity.
Our new office is located in WestLawn, a unique space in Columbia's BullStreet District. Constructed of cross-laminated timber, WestLawn is the first office building of its kind in Columbia and the largest such building in South Carolina. Visit BullStreet's website to learn more about the area. To learn more about our office space,  click the playlist icon on the video below to watch our video series that details the story of our move.
Our Location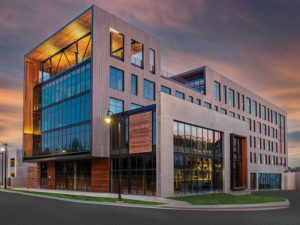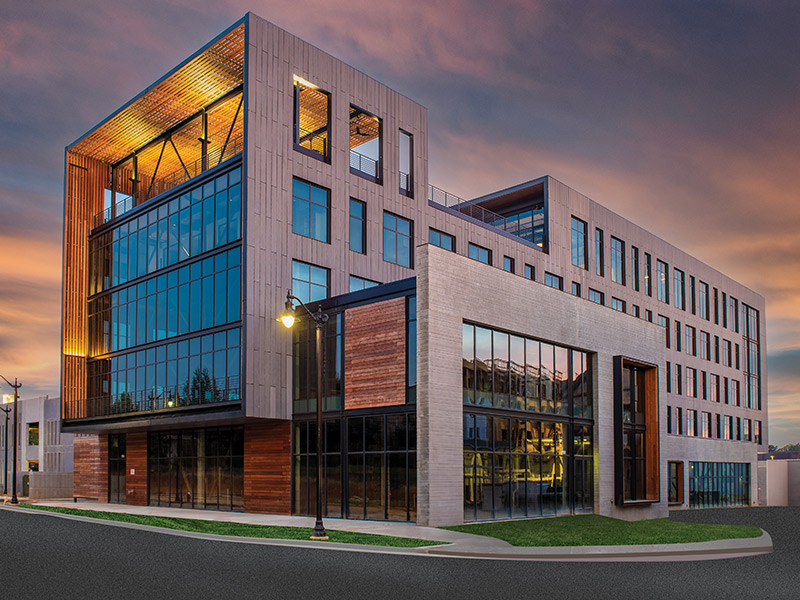 Our space is in the 5th floor of the WestLawn building which is located behind the Starbucks. Our visitors may park in the Sabal St. parking garage between the Starbucks and WestLawn. If you have any questions or difficulty finding us, please call our main line at 803.929.1400.
NOTE:  At this time, Pickens Street in the BullStreet District is still under construction, so GPS, Google, and Apple Maps will not correctly take you to our office. If using Google Maps or GPS to find us, we recommend putting the Freed Street Starbucks (1550 Freed St, Columbia, SC 29207) into your GPS instead of our office address.