Ashley Lamb named diversity coordinator at Robinson Gray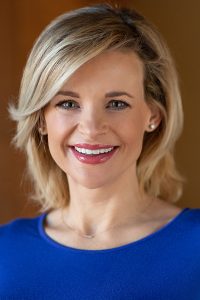 COLUMBIA, SC – South Carolina law firm Robinson Gray Stepp & Laffitte has named Ashley Lamb as its first Diversity & Inclusion Coordinator.
Ashley, who has worked for the firm for 15 years, also manages all of Robinson Gray's human relations matters.
Now she will work to make diversity an even more prominent part of the firm's culture, facilitating education and training for employees, joining external organizations, and continuing financial support for and participation in local associations such as the Black Law Students' Association and the South Carolina Women Lawyers Association.
"At Robinson Gray, we believe that having a staff that reflects the community around us is not only crucial to our success but also key to a comfortable, supportive work environment," said Cal Watson, the firm's managing member. "We know Ashley will help us further embrace inclusiveness at all levels of the firm."
Ashley earned her bachelor's degree in business administration from the Darla Moore School of Business at the University of South Carolina in 2004. She started working at the firm while still a student. She has worked in firm operations since graduation, in marketing as well as her current duties.