Janie Langdale joins Robinson Gray as director of marketing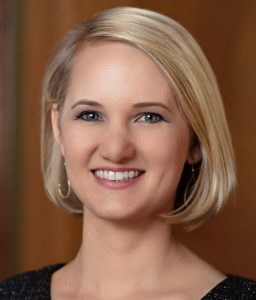 COLUMBIA, S.C. – Janie Langdale has joined Robinson Gray as director of marketing.
She will be responsible for further developing the firm's marketing program and launching new initiatives for raising the firm's profile.
Janie is a summa cum laude graduate of Auburn University. She has more than six years of experience in law firm marketing and communications.
She also worked more than five years as the art director at a full-service marketing agency in Columbia, where she helped produce award-winning campaigns for a wide range of clients.
She currently serves the community as a member of the Junior League of Columbia and is on Columbia's local steering committee for the Legal Marketing Association of the Southeast (LMASE).
"We know Janie's work, and we know she will be a great addition to Robinson Gray," said Cal Watson, managing partner of the firm. "We have a great story to tell, and we know she can help us tell it better."