Voting — A Civic Responsibility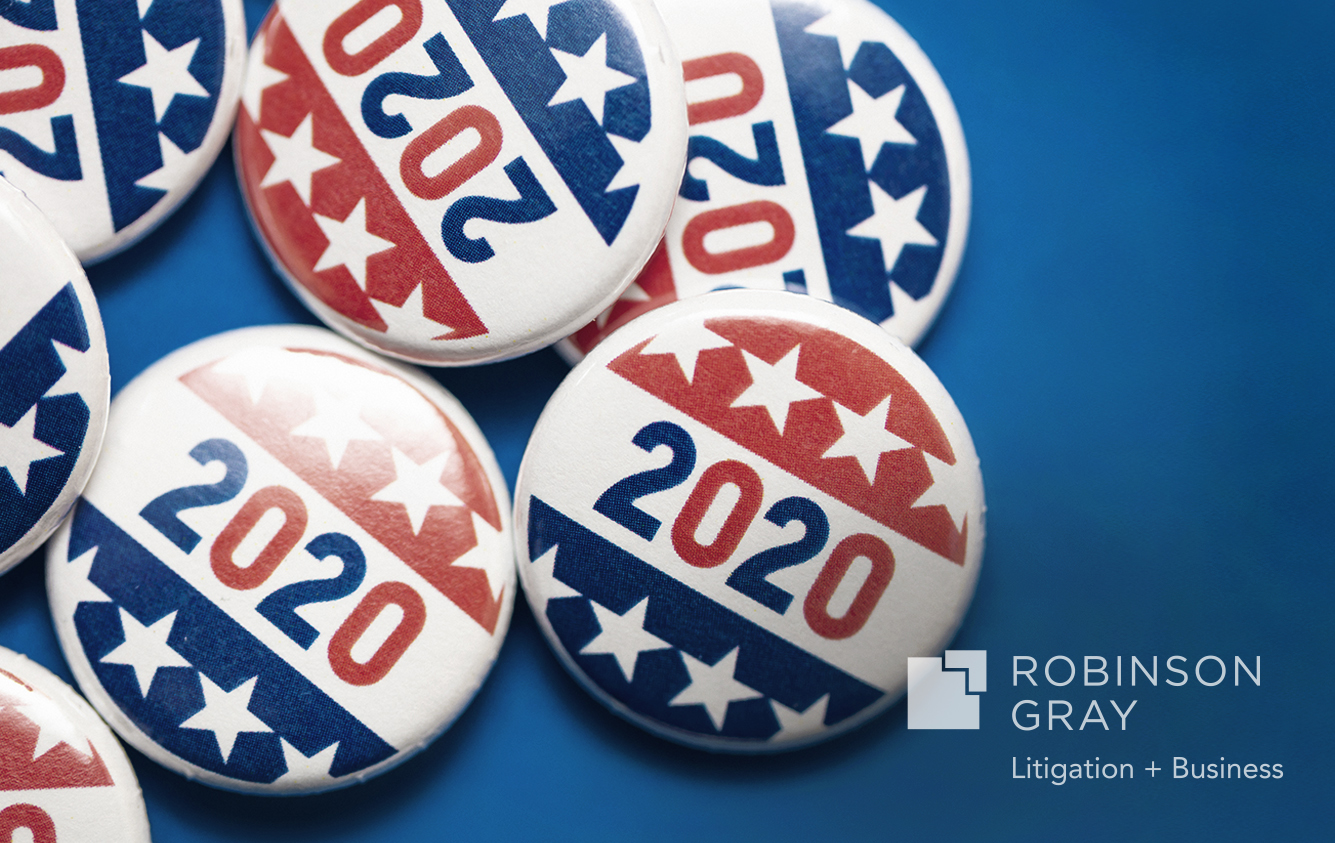 The right to vote is a precious right granted to all Americans.  Unfortunately, some citizens take this fundamental right for granted and don't exercise their right to vote.  Now is the time to vote.
Your vote enhances our democracy.  We have the opportunity to vote for our elected officials who make policy decisions on our behalf.  Don't be one of those people who says your vote doesn't make a difference.  Yes, it does. So do your part and get out and vote.
South Carolina does not have a statute concerning voting by employees; however, employers are prohibited from discharging or using intimidation against an employee who exercises his or her voting rights.  See S.C. Code Ann. § 16-17-560.  Generally, most employers give their employees ample time to vote.
Robinson Gray encourages its employees to vote and be involved in civic activities.  Further, this year, the Supreme Court is offering six hours of CLE credit for lawyers who work as poll workers on Election Day.  Several Robinson Gray attorneys plan to assist their communities by working at the polls.
If you have questions about voting, including how or where to, please feel free to contact Rob Tyson at (803) 231-7838.  Also, go to our voting resource page here or scvotes.org for additional resources about voting.